Welcome to the Daddy Funk drums website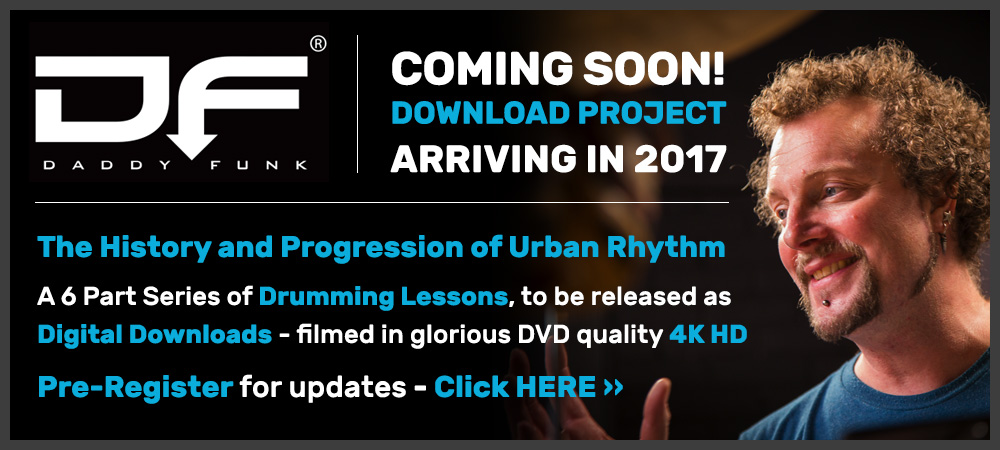 You have obviously found us because you want drum lessons from an inspirational and super talented teacher. Good choice!
Located on the border of Kings Heath, Moseley Village & Stirchley; attracting drum students from Kings Heath, Edgbaston, Solihull, Digbeth, Acocks Green, Selly Oak, Harborne and Central Birmingham. Daddy Funk Drums provides a unique drum tuition environment. In fact some of our students come from further afield including Worcester and Bromsgrove for drum lessons.

Birmingham's music scene needs no introduction, having supplied the music industry with top ten acts for over half a century. It continues to feed new blood into an ever changing market. The number of live music venues Birmingham boasts is testament to how seriously 'Music The Business' is taken in the Midlands.

Birmingham has long been regarded as one of the creative hotspots of the Midlands. Moseley Village, Kings Heath and also Digbeth have a reputation for attracting and developing creative types. It was therefore the natural choice of location when it came to setting up a drum school. When we found out how few drum teachers in Birmingham were offering tuition without the grade system, we knew we'd made the right choice.

Birmingham is famous for it's rock scene, but musical expression for a Daddy Funk Drums student can reach further than just 'Rock School' with all genres covered including Jazz, Drum & Bass, Hip Hop grooves, Jungle, Grime, Dub-Step, Pop and of course Funk.

You can read all about the style of drum lessons and teaching methods we provide throughout these pages and even check out the instructional videos to get a feel for what your lesson will be like.

Choosing the right Drum Teacher is an important step. Whatever your level of development or desired outcome, Daddy Funk Drums can make your lessons as bespoke as the OCDP drum kit you'll be learning on. Learn to play drums at your own pace and develop your own style.